GanGan Extend: Caravan Challenge
A downloadable game for Windows
Gan Gan Extend: Caravan Challenge is a fan-game of the year 2000 doujin shoot em up GanGan Extend. It is a 2 minute time attack game where you blow stuff up and collect score bonuses.
Features:
Just one ship with a wide shot, a strong focused shot and a bomb that turns bullets into coins and damages enemies/destructable items.
Hidden bonuses everywhere
Some randomly generated bonuses
Rebind-able controls, window and full screen mode, v-sync and more

Controller and keyboard support (with a quick restart button to bring you back to the beginning of the level)!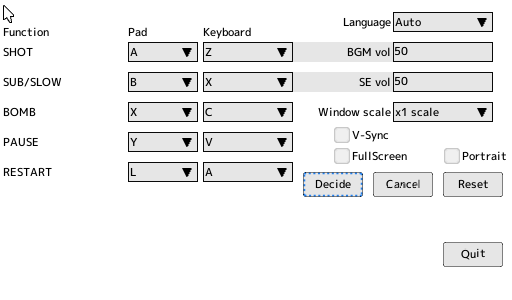 Scoring System:

Very simple scoring system, just blast stuff and collect medals from bullet cancels or from destroyed enemies. Here are a few bonuses to look out for: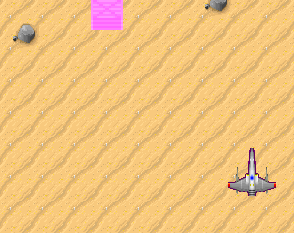 Destroy these colored crates if you find them for random bonus points!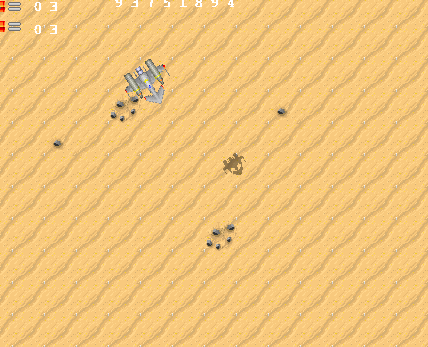 Shoot this ship for a 10,000 point bonus if you can find it!
The defeat the boss near the end for a bonus. Use less bombs and don't lose any lives for a higher bonus!
Below is a item key showing the values for all the medals in the game! Grab as many as you can for a higher score!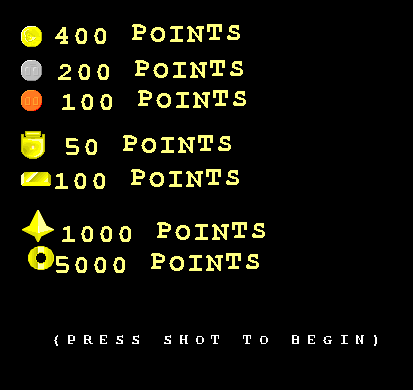 Post your scores in the comments section!
This fan game was developed using Shooting Game Builder.
Original game: GanGan Extend https://freegame-mugen.jp/shooting/game_63.html
Version 0.30 alpha changes:
-Greatly reduced hitboxes of all bullets
-Reduced focused shot (SUB/SLOW) speed
-Reduced bullet cancel frames during bomb animation
-Adjust scores values of the colored crates
Version 0.32 alpha changes
-Added a hurtbox image for the focus shot (SUB/SLOW)
-Adjusted bomb bullet cancel
Download
Click download now to get access to the following files:
gangangextendCCv0.32alpha.zip
35 MB